We've searched the web to identify some of the most intrusive campaigns that use insidious location-tracking technology. A perfect example of how NOT to use location-based technology.
An advertising agency from Massachusetts, US
AdExchanger and DGLaw described one truly questionable campaign implemented by a U.S.-based advertising agency. The agency used location-tracking technology to tag the phones of all customers entering a specific location and display related ads for up to 30 days.
Yes, we know… Unfortunately, that's not even shocking anymore. So many brands wrongfully exploit location technology to track their customers' whereabouts and send intrusive pop-up ads relating to the place they walked past a few days before.
So what's the shocking part?
Imagine you walk into the reproductive health clinic. Not suspecting anything, you sit down in the waiting room and keep your head down until your name is shown on the digital board. You look at your phone to kill the time — and there it is. An anti-abortion ad served to you as you wait for your appointment. Eyebrows raised high enough yet? Wait for the next part.
Once you leave the clinic, you then see the ad every time when you're even remotely close to the clinic —  or when waiting for another appointment anytime in the next month. All because your phone has been geotagged in the system to serve you ads.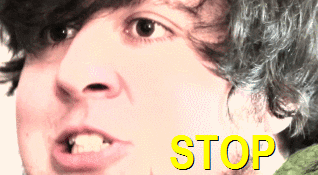 As pointed out in DGLaw, the ad agency in question agreed to not target users in the vicinity of any medical centre located in Massachusetts to infer health status, medical condition or medical treatment.
Fortunately, the case has been brought to court, as the state Attorney General believed that the practice of collecting a user's private health status for ad targeting purposes without users' knowledge or consent was unfair or deceptive in violation of Massachusetts law.
There is another way!
It really is possible to engage with app users effectively, albeit not intrusively, via location-aware marketing campaigns without knowing their personal data or constantly tracking their location to serve pop-up ads? Even though U.S. laws are slightly different to the U.K., in our opinion no consumer should ever be exposed to such privacy breach.
So how to make the location technology less intrusive
With GDPR approaching mercilessly, consumer privacy is finally getting the attention it deserves. Although there are still businesses that think they can get away with sending location-triggered content without customer consent (see myth 4 of this article for example). This should never be the way to go. It's not acceptable to serve ads and any marketing communication to customers who never got the chance to opt-in. Whether its location-based push notifications, geo-targeted ads or an ordinary newsletter.  
TAKE AWAY TIP:  Always ask for the permission and use geolocation tools sensibly! Don't use what you know about your consumers against them. Use it to make their life better and you will see a huge ROI increase for your business. Don't overuse the power of location-based notifications, sending 20 notifications a week will almost certainly lead to customer annoyance. Be mindful how many campaigns you send out and give your customers a control over the frequency of notifications.
You should always seek for consumer consent to send them push notifications and GPS-enabled content and clearly explain how are these features going to affect them and how will it enhance their experience… Let them keep the power in their hands, and they will go past the initial discomfort of sharing their location data. And you will be able to send them communication that is solicited and very effective. 
Did you like this article? Have a look at our Myth Buster on privacy in geolocation technology: 'Myth: Geolocation turns your brand into a stalker' or give us a call at 020 8670 6225 if you want to discuss how to do the location-based campaigns right.